XY—BREAKpoint - PRERELEASE THIS WEEKEND!!!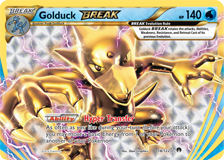 The hour grows desperate, and two worlds stand at the brink! The Pokémon TCG: XY—BREAKpoint expansion reveals the growing rift between the twin worlds, first discovered by Shiny Mega Gyarados-EX. As the rift tears through the skies, more Pokémon are drawn into the struggle, including Greninja BREAK, Luxray BREAK, and Mega Scizor-EX! Can they mend the rift and save both worlds from collision chaos?

The Pokémon TCG: XY—BREAKpoint expansion includes: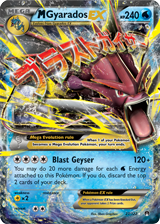 Over 120 cards
5 new Pokémon BREAK featuring a recently introduced game mechanic
11 new Pokémon-EX, including 2 Mega Evolution Pokémon
If you want a chance to get hold of some of these cards early then why not head along to one of our Pokemon prerelease events. We are holding one on Saturday at the Royal British Legion from 11am and one on Sunday at the Scout Hut in Vale Park, Portslade from 10am. Contact us for more details.