Voracious Rage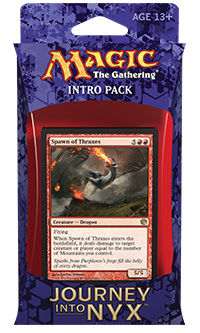 The "Voracious Rage" deck boasts a horde of powerful and aggressive Minotaurs. Many of these creatures bolster your other Minotaurs and make them truly ferocious in combat. Build up a formidable force, and then smash your opponents down.
Your Minotaurs boost each other in a variety of ways.
Ragemonger
decreases the cost of all your other Minotaurs, allowing you to swarm your opponents before they can set up their defenses.
Kragma Warcaller
and
Rageblood Shaman
make your Minotaurs bigger as well as granting haste and trample, respectively.
Felhide Petrifier
gives your Minotaurs deathtouch, which allows them to take down an opponent's larger creatures and also works wonders with trample.