Today is the release of MTG Origins so I thought it was time to have a look at the promotional cards for this set.
BUY-A-BOX
The aptly named Relic Seeker is the Magic Origins Buy-a-Box promo.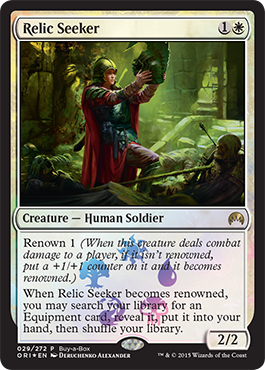 LAUNCH
If you play at Friday Night Magic this week, and on top of any other promos you might receive—you just might be able to meddle with your opponents' carefully laid plans with this promo Mizzium Meddler. Tonight is also the first chance you will get to use your Origins cards in Standard.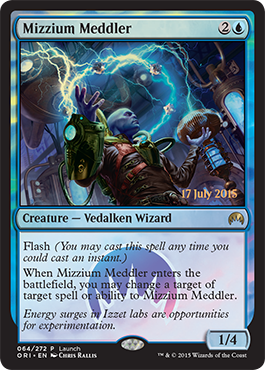 GAME DAY
The weekend of August 8–9, we will be holding Magic Origins Game Day. Just for participating, you can receive this full art Conclave Naturalists.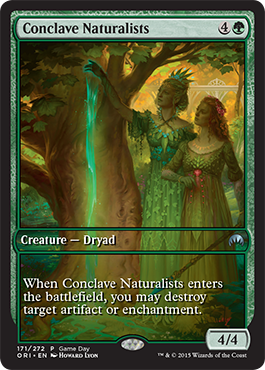 And if you're able to finish in the Top 8, you get this hypnotic beauty: