The new set of Magic the Gathering is just days away. The official launch date is 30th September but if you want to get hold of some boosters early then why no attend one of our prerelease events this weekend.
You'll experience the thrill of opening Kaladesh cards for the first time with other Magic players who enjoy the game just as much as you. Everything you'll need to play should be provided as part of your entry fee—you simply show up and play!
Prereleases are Sealed Deck format events, where you build a minimum 40-card minimum deck using the contents of a themed Prerelease Pack.
After you build your deck, you'll be randomly paired with another player for a best two-of-three match. Each round you'll report who won and be paired up with a new player. If you do well, you might win additional Kaladesh booster packs as prizes!
Kaladesh Prerelease Pack Contents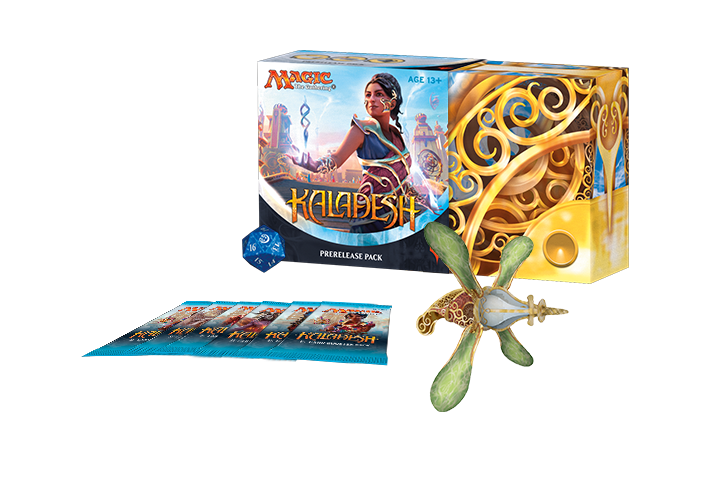 Randomized, date-stamped, premium promo card
Constructable thopter
6 Kaladesh booster packs
Insert with deckbuilding advice
Spin down life counter
Currently we have three events but may add more depending on interest. These all cost £20 and will be either in the shop or at Gambit Games. To find out more or purchase a ticket please select the event you are interested in ...