Take a closer look at the 2015 Magic: The Gathering Gift Box with Senior Trade Marketing Manager Paul Hagan and Global Manager, Brand Marketing Brian Trunk.
Here's what they had to say about what's new with the 2015 Magic: The Gathering Gift Box:
Support to Prevent
Shipping Distress: We've added a support bracer to help resist heavy weight in shipping and to support the section dividers. The support bracer holds the packaged components, to prevent damage during transit.

Sturdy Internal Divider: A sturdy box within the larger box, similar to a Fat Pack, serves as a strong divider.

Fortified Corners: Additional taping alongside the outer box's corners helps prevent stretching and splitting.
Card-Sized Label Sheets: The card-sized labels tuck neatly into the box for easy and safe storage.
Added Value: We have added a fifth booster pack to the packaged contents.
Quality Assurance Testing
We conducted a variety of tests to ensure the quality of our design, including:
Backpack Test: We tucked our newly designed Gift Box with cards (about ten pounds of weight) into a backpack, taking it in and out, running with it up and down stairs, driving with it in vehicles, and throwing it down a flight of stairs.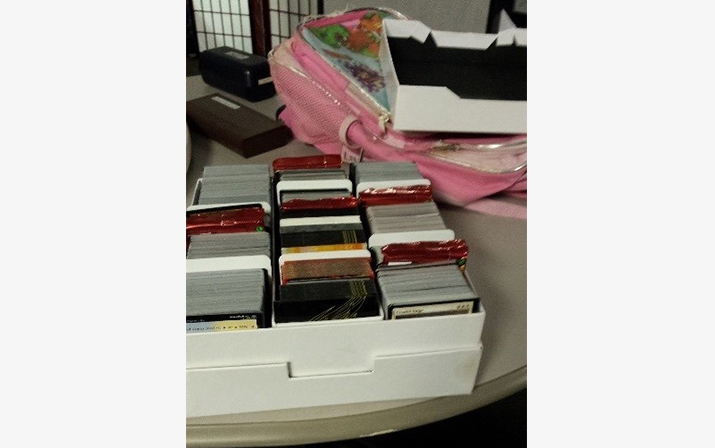 Stacking Test: We stacked three full boxes (about thirty pounds in total weight) on top of an empty Gift Box and let it sit over a long period of time.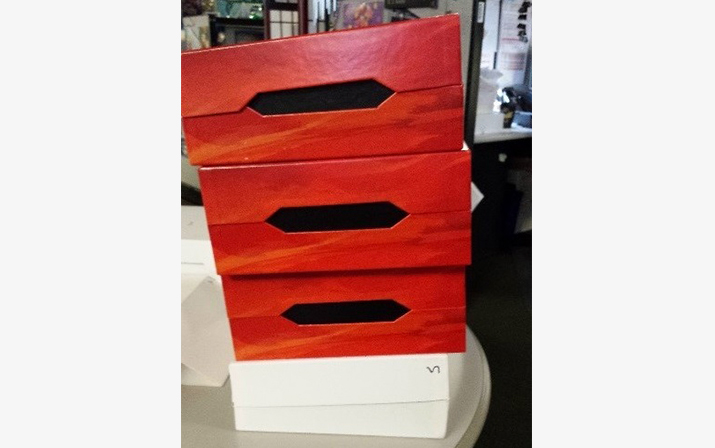 Drop Test: We dropped a full box of cards from a height of 30 inches (about table-height). The box survived four drops before finally succumbing to the force on the fifth drop, which landed on a corner.