The new set for Marvel Dice Masters, will be Avengers Age of Ultron.
The new set will be released on May 6, that's the week after Avengers: Age of Ultroncomes out in theaters.

The new set will feature brand new characters never released before such as Rocket Raccoon, Groot, Captain Marvel, Daredevil, and Kang. It'll also include new versions of characters such as Iron Man, Hulk, Captain America, Black Widow, and Thor.

The Starter set comes with 44 dice, 38 cards, two dice bags and a rulebook.
There's also be a 90-Ct Gravity Feed which will feature 30 new characters.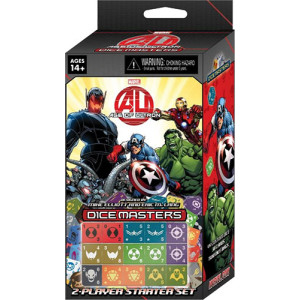 We will be announcing a special launch event for this set in the coming days, so watch this space.