Here are the promo cards for the coming Dragons of Tarkir
TARKIR DRAGONFURY GAME
First up, we have our Prerelease activity, the Tarkir Dragonfury Game which I gave you some details about yesterday what I couldn't show you, however, were the promo cards that came with doing well in the game. They are: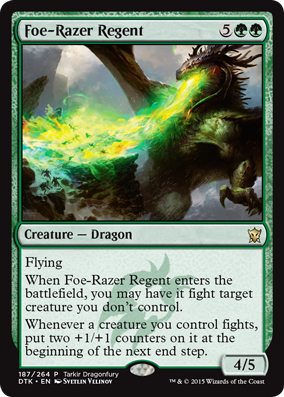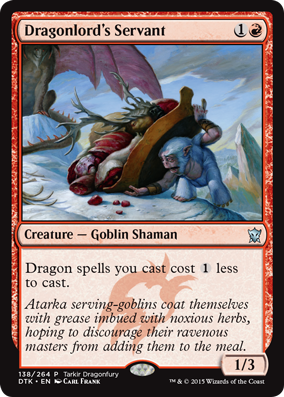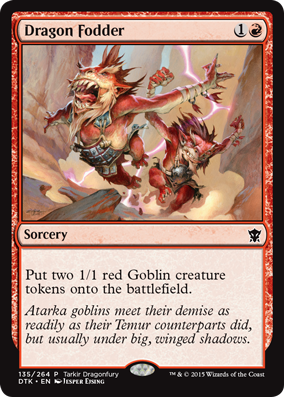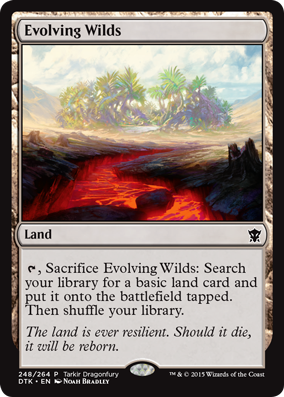 LAUNCH
If you play in any Launch Event March 27–29—including Friday Night Magic, and on top of any other promos you might receive—you just might bring death and destruction to your foes with Deathbringer Regent.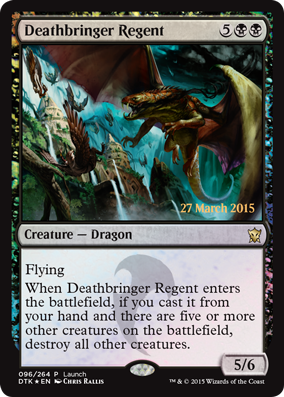 GAME DAY
The weekend of April 18–19, we will be holding Dragons of Tarkir Game Day. Just for participating, you can receive this full-art Scaleguard Sentinels, which may not be a Dragon, but it sure is friendly with them.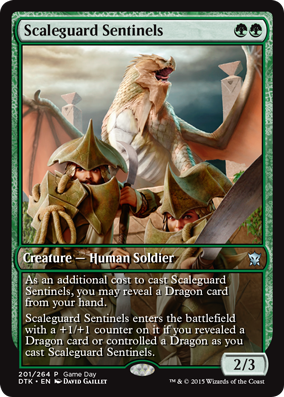 And if you're lucky or good enough to make the Top 8 of your Game Day, you get this beauty: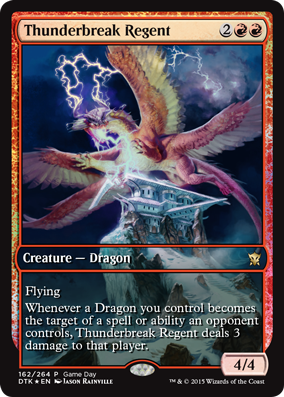 Additionally, the winner of Dragons of Tarkir Game Day at each store will receive an exclusive playmat.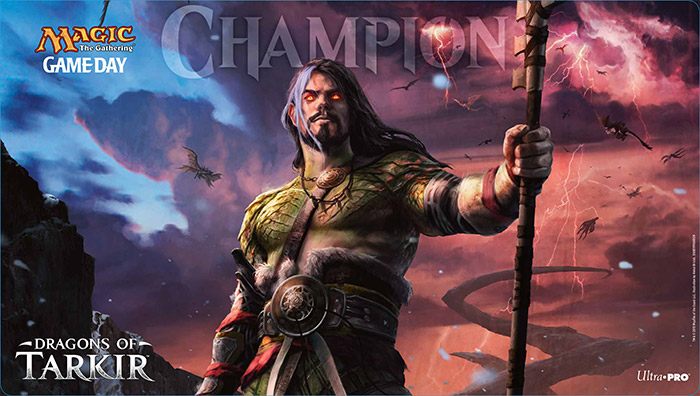 BUY-A-BOX
Finally, the Buy-a-Box promo, Ojutai's Command.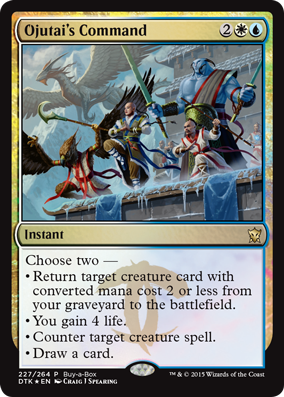 All in all some pretty nice cards - the set keeps getting better and better!