Due in tomorrow is the latest of the Pokemon Mythical Collection ...
The April Pokémon TCG: Mythical Pokémon Collection features Jirachi! This collection includes a special Jirachi promo card and a pin of the Mythical Pokémon. It also contains two Pokémon TCG: Generations booster packs and a Pokémon TCG Online code card.
As with the previous releases there will only be a very limited amount available which will be sold on a first come first served basis.
In addition to this line we also have ...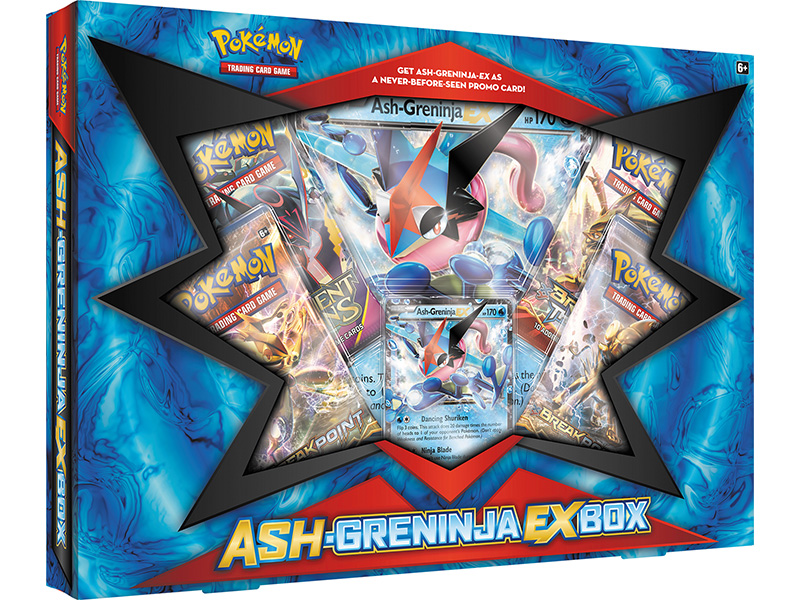 ASH-GRENINJA STRIKES SILENTLY!
It's time to add a little ninja style to your Pokémon battling—and Ash-Greninja is just the Ninja Pokémon to do it! Check out the stealthy moves of this amazing Pokémon with the Pokémon TCG: Ash-Greninja-EX Box!
THE POKÉMON TCG: ASH-GRENINJA-EX BOX INCLUDES:
• A never-before-seen foil promo card featuring Ash-Greninja-EX!
• 4 Pokémon TCG booster packs to expand your collection!
• An oversize card featuring Ash-Greninja-EX!
• A code card for the Pokémon Trading Card Game Online
If you want either if these great new lines then please let me know as soon as possible.