The last few weeks I have been playing quite a bit of Dice Masters. I have still been using the same two teams but thought that both needed a bit of a revamp with some of the new characters that I have.
The first team that I have updated is 'Pyromania' which is all about attacking with Pyro. It is basically a villain team with the addition of Blue Beetle which punishes your opponent when a villain is knocked out.
plus two basic action cards, which are now ...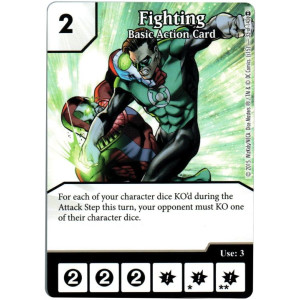 The introduction of the two new basic action cards from War of Light has seen the return of the Red Eye Black Dragon which can be basically devastating!
Once I confirmed the ruling regarding Character Dice on the field...
The team has been working really well building up three Black Manta's and one fighting on the first two turns then hopefully Blue Beetle and Pyro on the following two turns. This sets up the basic engine and then its just a case of building as many villains as possible and hitting as much with Pyro as you can.