Some exciting news for December this year...
It's back and better than before! This twice annual one-day tournament is available to all WPN stores where in-store play has resumed, which unless things change in the coming months will be us.

What is it? This event is all about bragging rights and awesome prizes. We have signed up for this and should get confirmation soon of format(s)
Prizes have been announced and will be...
Arbor Elf promos for participation
Collected Company promos for top eight
Wurmcoil Engine promo for first place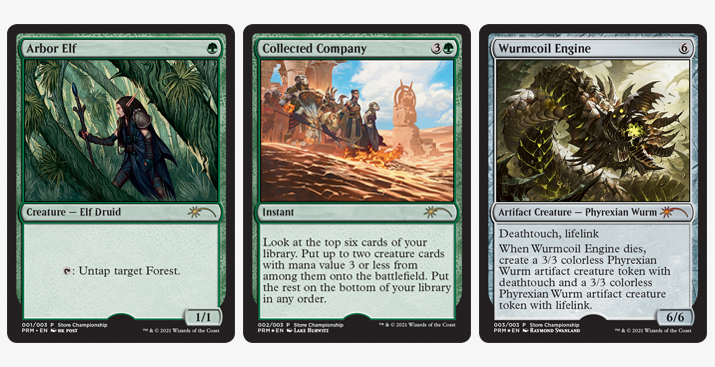 We'll be taking a closer look at Store Championships in the coming months, so check back here to find out more!